Information About Band Meetings:
Reducio

Band meetings, alternatively called band practices, are held every week. The thread for every practice will be open for ten days before it is closed to give every member a chance to participate. If you miss one, please owl me and inform me of that absence and I will make sure you are up to speed!

Within a meeting, we practice our music as well as go over important matters. When roleplaying in them, please make sure to:

A) Not post excessively. To ensure this rule, you are allowed to add to the thread two times in between each time I post. Don't worry, this won't be hard, as I am very active and post lots!

B) Be kind to everyone. It is okay to get frustrated or have other emotions, but be responsible and take care of yourself and others.

C) Voice questions, comments, ideas, concerns, etc. Thats what these weekly things are for!

D) Make your posts at least 200 words. This is to make sure you include enough roleplay or information.

And, have some fun! These are supposed to be entertaining, not stressful.

Rorie's outfit:
Reducio
clothes:
hair: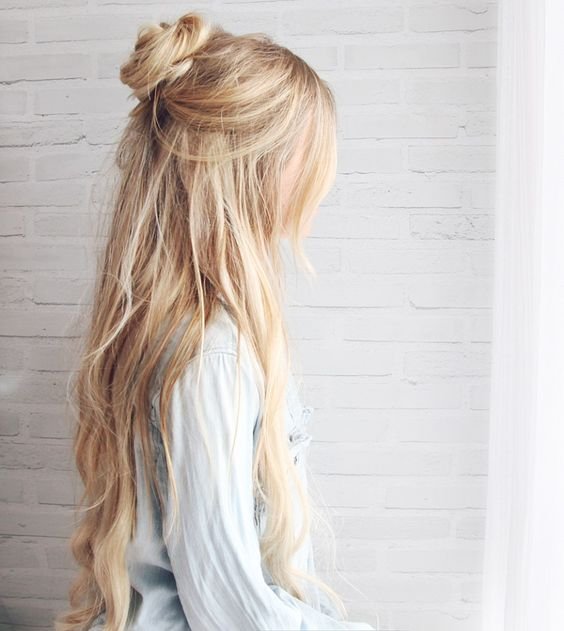 Rorie
stepped into the rehearsal room, feeling the newly formed memories of the auditions for her new and thriving band. They were just a week ago, when she watched the extraordinary talents her fellow Hogwarts students possessed for music. This first meeting was going to be a bit longer, as they had lots of things to talk about, and Rorie wanted to get to a bit of practicing their instruments as well.
Of
course, a longer meeting meant a longer time to set up.
The
Thompson girl got to work, writing on the blackboard she had wheeled onto the stage. When she finished her scribbles, she looked at it from a few yards away to make sure she didn't forget anything.
The
board said:
Reducio
Fundraising Ideas:
~mini-concert
~bake sale
~singagrams
~merchandise sales
~jazz ensemble
~music lessons

Roles In Band:
Rorie~Singer (mezzo-soprano), electric guitarist, rapper, songwriter
Stella~Singer (soprano), drummer, rapper, acoustic guitarist
Aravis~Singer (), pianist, acoustic guitarist, songwriter
Sonya~ Singer (soprano), cello player, pianist, entertainer
Samara~Singer (), clarinet player, songwriter
Elena~Singer (mezzo-soprano), flute player, viola
Alexx~ tuba player, bass clarinet
Skylar~Singer (), violin

Singing Information:
Rorie~ G3-C6 (naturally), mezzo-soprano, big vocal range, highest held~29 sec, lowest~18 sec
Stella~C2-C7, likes going low, highest held~25 sec, lowest held~23 sec (comfortably)
Aravis~
Sonya~ E3-E6, big vocal range, likes acting out, Highest held~28 sec, Lowest held ~23 sec
Samara~
Elena~F3-F5, highest held~3 sec, lowest held~1 sec
Skylar~

Band Budgeting - 400/month total:
~100/month: instrument care
~70/month: band outfits
~150/month: concert
~50/month: merchandise
~30/month: emergency funds

Band Wants:
~merch
~advertising

Main types of music played:
~pop
~rock
~electric
~voice
~peaceful
~classical mixes


Rorie
was proud of her work, and of how she had kept it organized and neat on the board, something rare for her to do. She swept the chalk off of her hands and set up the chairs for every band member, putting the sheets of notes on each seat. The members would be arriving in a few minutes, and Rorie still had yet to put up a few of the finishing touches. She pinned some of the sheets she had printed off with more information on the corkboard next to the board she had just written on, making one final check over everything.
The
room's audience seating was all empty, as Rorie preferred to have all the band seated on the stage. In her experience, just being on a stage without anyone watching made the stage fright a little less dominant. There were two rows of seats, three in front and four in back, for the band members were facing the audience, with the two boards angled towards those seats on the right. There were two drumsets behind the seats. The only lights on were the ones on the stage, none of the others to illuminate the space. Rorie liked it that way, it felt cool and casual.
As
members started to come in, she told them where to sit. The only reason that it mattered was that cello players needed to be in aisles, tuba players needed more space for their lap, etc, etc, etc. Once everyone had arrived, she rolled up the sleeves of her flannel and got to work, addressing her friends and bandmates.
"
Welcome
to the first meeting of Enchanted Souls band! I would first like to say that all of you are so talented and I am really glad you decided to join this group. I promise you won't regret it," She added with a wink. "This meeting may be a little boring and a bit longer than future ones, but we do have some important business to attend to. First up, I would like to discuss fundraising options. Getting more money would always be a help, as that way, we could support more electric instruments, which take a lot more to set up, run, and take care of. Does anybody have ideas on ways we could get some extra money for our new band? I already have said putting on a small concert, selling tickets for just a few knuts each, and then performing a few songs we cover or even write. Anything else?"
She
took in the answers, writing them down on the board as they went along.
How to request a fundraising idea:
Reducio

1) Say what the idea would be and describe it.
2) State how many band members would take to run it.
3) Where would it be held?
4) How long would it go on for?
5) Would we have to spend money to create the event? This is fine, but if so, how much of a profit would you expect to make from the fundraiser?

if you have any other information please include that as well!


Last edited by
Rorie Thompson
on 7
th
 October 2018, 8:42 pm, edited 8 times in total.