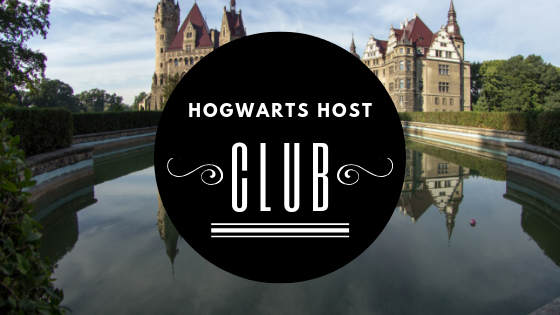 ~THE HOST CLUB IS INSPIRED BY THE ANIME OURAN HIGHSCHOOL HOST CLUB-
-THERE WILL BE TWO DIFFERENT TYPES OF APPLICATIONS-
One for joining the Host Club, and one for becoming a client.
-PLEASE READ ALL THE FOLLOWING INFORMATION IF YOU WANT TO APPLY TO BE A HOST-
-PLEASE SKIP TO 'HOW WILL THIS WORK' IF YOU WANT TO BE A CLIENT-
About the Host Club
Reducio
What are we?
A club that dedicates itself to entertaining our clients.
What do we do?
We usually dress up-muggle term is 'cosplay'- and as I stated before, entertain our clients. Usually, this includes the skills of acting.
What does the club entail?
We low-key flirt-remember the 'low-key' part- and give out treats to our clients.
What is the benifit?
It gives you and our clients a chance to have fun.
Q&A
Reducio
Can females join?
Since this club is based off of the anime, 'Ouran Highschool Host Club', yes they can, but only the first female to apply. If you want more details, please scroll to the 'Rules' section.
How will this work?
Since the answer to this question is long, you can find this information in the section with the same name as this question.
Do I get to chose my type?
Unfortunately, no. I am very picky about my members, so I will be personally checking your account to see if you are qualified or not for the position. If a person who had applied has similar traits to a host member, they will be rejected.
How many members will be accepted?
Only the first four males will be accepted. The first female will also be accepted, so nothing more, and nothing less.
What if a member quits?
Then there will be a chance to join, once again.
Are Non-Binary female characters allowed?
Yes, they are, but they will be counted as the single 'female member'.
Do you post the application in the thread?
You do not have to, but it is highly recommended.
How will this work?
Reducio
I will be posting a thread for each of the member. Other members are free to hop in, every once in a while. You will be allowed to combine a thread, but only with my, and the other's consent. The introduction layout for the thread will be the following:
Title-Hogwarts Host Club (Character Name) (Theme)
(Character Name)
(Character Info)
(Character Type)
(Character Clients)
(Extra Info)
There will be two other threads, both for every member. One of which will be only for club members, the other is for all. The one that will be just for members, will be called 'Hogwarts Host Club Meeting Room'. The one where both clients and members can converse will be called 'Hogwarts Host Club Main Room'. The intro layout for the Main Room will be similar to the Member Thread, but will have the information of all the members.
The last thread, is mainly for the clients. It will soon be called 'Hogwarts Host Club Client Room'. The Host Club is not allowed to interfere much, without my permission. They will be able to discuss about the Club there. If you apply to be a client, and get accepted, you will automatically be accepted to the thread. You may find your name there. If you do not, please contact me through owl.
You do not have to apply to be a client, but it is highly recommended. It gives the Hosts a heads up on who will be attending to their thread. Also, be aware that none of the threads are released yet.
Rules
For all
Reducio
YOU MUST BE IC IN THREAD
NO SEXUAL ACTIONS
NO VULGARITIES
NO STRONG INSULTS
DON'T BREAK THE FOURTH WALL
For clients
Reducio
DO NOT HARASS THE MEMBERS
DO NOT ENGAGE IN INTENSE PHYSICAL FLIRTING WITH MEMBERS
YOU CANNOT BE A REGISTERED CLIENT FOR MORE THAN ONE MEMBERS
YOU ARE ALLOWED TO CHANGE CLIENTS
For members
Reducio
INFORM ME WHEN OR WHY YOU HAVE MISSED A GATHERING
DO NOT HARASS YOUR CLIENTS
NO INTENSE PHYSICAL FLIRTING WITH CLIENTS
DO NOT COMMENT ABOUT THE FEMALE MEMBER BEING A FEMALE WHILE OUTSIDE OF THE MEETING ROOM
YOU WILL BE KICKED OUT IF YOU BREAK ONE OF THESE
IF YOU MISS OVER 5 DAYS OF GATHERINGS WITHOUT INFORMING ME, YOU WILL BE KICKED OUT
For that one female member
Reducio
HIDE YOUR REAL GENDER FROM ANYONE OTHER THAN THE CLUB
IF YOU ARE FOUND OUT, REPORT TO ME
OWL ME IF ANY OF THESE RULES ARE BROKEN
BE AWARE THAT I MAY CHANGE, ADD, OR REMOVE SOME RULES
I WATCH OVER ALL THREADS, SO BEWARE
OFFICIAL MEMBERS (3/5) (1/1)
Reducio
Prince Charming Type -
HARLEY WITSTONE
-
President
Cool Type -
LUCIAN ESCANDORA
-
Vice-President
Lolita Type - OPEN
The Wild Type -
CONSTANTINE BABBITT
The Little Devil Type - OPEN
The Natural Type-
JANE VICTORIA
APPLICATIONS
Please answer in an OoC manner.
MEMBER A.
Reducio
Name-
Year-
House-
Skills-
Why are you interested in this club?-
CLIENT A.
Reducio
Name-
Year-
House-
Gender-
Member-
EXTRA
If you have any questions, ask me on this thread, I will answer it in the 'Q&A' section
Also, the club will be open every Saturday and Sunday.
Last edited by
Harley Witstone
on 12
th
 October 2018, 12:03 am, edited 3 times in total.
---
~ℍ𝕒𝕣𝕝𝕖𝕪 𝕎𝕚𝕥𝕤𝕥𝕠𝕟𝕖
ℍ𝕖𝕚𝕣 𝕥𝕠 𝕥𝕙𝕖 𝔸𝕟𝕔𝕚𝕖𝕟𝕥 𝕒𝕟𝕕 ℕ𝕠𝕓𝕝𝕖 𝕙𝕠𝕦𝕤𝕖 𝕠𝕗 𝕎𝕚𝕥𝕤𝕥𝕠𝕟𝕖